Designing your Datevitation gift book is easy!
Watch our demo video to see how our platform works!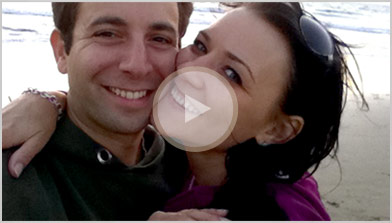 Say goodbye to pre-packaged love coupon books! We are the first and only totally custom coupon book service with the tools for you to create a truly one-of-a-kind gift for your special someone. Our library contains hundreds of date ideas from simple gestures of love (e.g., stargazing or cuddling) to adventurous and exotic ideas for memorable dates (e.g., skydiving or scuba-diving). You get to pick the dates that best compliment your relationship.
To get started, simply indicate your gender and the gender of the lucky recipient.  Since our site is gay-friendly, we ask for gender information to know whether to offer you illustrations depicting straight, gay, or lesbian couples.  From there, our user-friendly design interface guides you through the process.
First, you'll choose a cover from a variety of options.
Second, you'll choose your coupons from our vast library of ideas and activities. Here, you'll also have the option to add photos of your own faces to the illustrations!
Third, you'll be able to arrange the order of the coupons and customize the accompanying text to your liking.  You can also choose to add a personal greeting page which will appear in your book as the first page after the cover.
A datevitation book starts at only $25, which includes the cover of your choice, a personal message page, and 5 custom love coupons. You can add more dates for $1 each. Standard shipping is just $3.50. Expedited shipping is available at an additional cost.